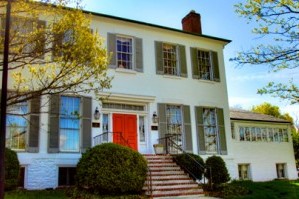 Countless hours of legal experience!
The attorneys of Akman & Associates practice throughout the Mid-atlantic region. Contact one of our locations today.
Akman & Associates is a law firm specializing in providing group legal benefit plans to employers so that participants can receive a specified range of legal services which would be otherwise unobtainable at customary legal fees. Employers can choose from a variety of plans including EAP, voluntary, full-coverage, and other customized solutions.
The firm was founded in 1981 by Bryan J. Akman, Esquire, in Lutherville, MD. Mr. Akman specialized in working with unions, including the UFCW (United Food and Commercial Workers) to provide services to their participants. His innovative approach and strong reputation allowed the firm to expand their services to a wide range of other organizations over the course of 30+ years.
In the early 2000's, both of Mr. Akman's sons, Matthew and Jared Akman, began working at the firm. His sons not only grew up learning about the law and group legal benefit plans, but were also integrated with the UFCW and its members at a very young age. They were able to learn from their father exactly what it takes to service group legal benefit plans and to be responsible and effective practicing attorneys. After the sudden death of their father in 2011, Matthew Akman, Esquire became President of the firm, and Jared Akman, Esquire became Vice President.
Since that time, the firm has expanded their client base substantially. As of 2017, the firm was servicing over 35,000 participants in 10 states in the public, private and government sectors. The firm continues to focus on their mission of providing clients with quality legal services, at an affordable rate.