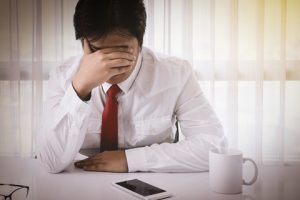 Filing for Chapter 7 Bankruptcy is a difficult decision to make, but it can be the right step to a more secure financial future. The process can also be difficult to navigate especially in regard to the paperwork. Set yourself up for success by learning everything you need to know about the Chapter 7 bankruptcy forms.
What is Chapter 7 Bankruptcy?
Chapter 7 bankruptcy is a form of personal bankruptcy, often referred to as liquidation or straight bankruptcy. If you meet the requirements for Chapter 7 bankruptcy, you can liquidate many of your debts and start over, so to speak. However, this form does not come without its challenges and disadvantages. You may lose assets including property, and your credit score is sure to take a hit. Your assets can be sold to pay off creditors.
Qualifying for Chapter 7
Keep in mind that before you can file for Chapter 7 bankruptcy, you may need to meet a means test to qualify. Essentially if your monthly income is above the median income for your state, you will need to pass a test that calculates whether you are able to pay for a substantial portion of your debts. It looks at your monthly income over the past 6 months, the median income of your state, and your secured debt.
If you do not pass the means test, you will have to meet exceptions to file for Chapter 7, look into filing for Chapter 13, or consider an alternate route.
Chapter 7 Forms
Keep in mind that the forms you file will be largely dependent on your case. However, here is a list of common forms needed:
● B 101: Voluntary Petition
● B 103: Application for Individuals to Pay the Filing Fee in Installments
○ B103 B: Application Have Chapter 7 Filing Fee Waived
● B 106: Summary of Your Assets and Liabilities and Certain Statistical Information
● B 106A/B: Schedule A/B: Property
● B 106C: Schedule C: The Property You Claim as Exempt
● B 106D: Schedule D: Creditors Who Hold Claims Secured by Property
● B 106E/F: Schedule E/F: Creditors Who Have Unsecured Claims
● B 106G: Schedule G:Executory Contracts and Unexpired Leases
● B 106H: Schedule H: Codebtors
● B 106I: Schedule I: Income
● B 106J: Schedule J: Expenses
● B106DEC: Declaration About An Individual's Schedules
● Verification of Creditor Matrix
● B 107: Statement of Financial Affairs
● B 108: Statement of Intention
● B 121: Statement About Your Social Security Numbers
● B 122A-1: Chapter 7 Statement of Current Monthly Income
● B 122A-2 Chapter 7 Means Test Calculation (only if your income is above the state median income)
If you're considering filing for Chapter 7 bankruptcy, contact Akman & Associates, LLC, to discuss your options.